Tuesday, January 12, 2021
In Memoriam – Gaspare Pellegrino
(8/26/1975 – 1/11/2021)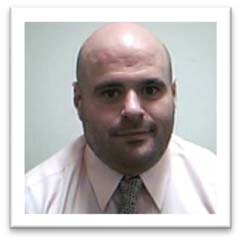 Our Court mourns the passing of Gaspare Pellegrino on January 11, 2021. 
Gaspare had been a very valued member of our court family since August 1999 and served as the Space & Facilities Coordinator. 
Gaspare, who had a heart of gold, had the best of outlooks, was a pleasure to work with, and was a kind and gentle soul.  There was no task that he would not undertake and always did so with a smile and can-do attitude. 
Since the onset of the national pandemic when most court personnel began working remotely, Gaspare volunteered to be at the Brooklyn courthouse each day to make sure the essentials were taken care of – he wanted to make his court family proud by holding down the court.
Gaspare truly loved his job with the United States Bankruptcy Court for the Eastern District of New York and served with distinction.  We are all proud of the great contributions he made to the court.    
He will be greatly missed by all those whose lives he touched and enriched.  
At the time of his death, Gaspare resided in Queens with his father.  In addition to his father he is survived by his brother Alex. 
May he rest in Peace.