The Bankruptcy Court for the Eastern District of New York is a unit of the U.S. District Court for the Eastern District of New York and covers the five counties of Richmond (Staten Island), Kings (Brooklyn), Queens, Nassau and Suffolk of New York State.
Please be advised that most Official Bankruptcy Forms are scheduled to be replaced with substantially revised, reformatted, and renumbered versions effective December 1, 2015.
(Click here for additional information)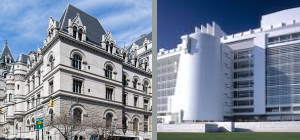 Court Locations
271-C Cadman Plaza East
Suite 1595
Brooklyn, NY 11201-1800
290 Federal Plaza
Central Islip, NY 11722
Quick Links
Court's Mission Statement
Our mission is to provide an opportunity for debtors to receive a fresh economic start and for creditors to be paid in accordance with the law, and to promote public confidence in the judiciary, by serving the public and all of our constituencies in the fair and just resolution of cases within our jurisdiction.